Kristina Marie Darling is the author of over twenty collections of poetry and hybrid prose. Her writing has been described by literary critics as "haunting," "mesmerizing," and "complex." She has been awarded with a number of fellowships and grants by both U.S. and overseas universities, institutes, and organizations. She is currently working toward both a Ph.D. in English Literature at S.U.N.Y.-Buffalo and an M.F.A. in Poetry at New York University. Here, Kristina shares a bit about her latest collection of poetry, hybrid art forms, and the act of writing as catharsis.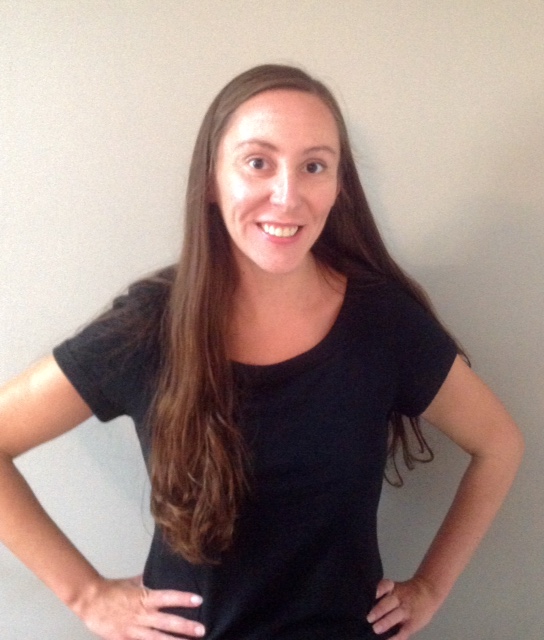 Your most recent book of poetry is Failure Lyric. Tell us a bit about this project and how it came about. 
Failure Lyric began as a series of erasures. I took a black marker to my four year correspondence with a male writer, who, out of respect for his work, will remain unnamed. What started out as an act of destruction became generative, since the hybrid prose pieces ultimately grew out of the erasures at the beginning and end of the book. Once I had erased every last email, note, and inscription, I started to write flash essays, which map my heartbreak and all of the unexpected places it brought me to: Saint Louis, Iowa, Burlington, and the now infamous Dallas/Fort Worth airport. So my initial attempts to destroy artifacts of the relationship became a documentary project, charting the crazy orbits that grief set me on.
The collection features mainly prose poems that unfold in a single story. Did you have a specific story you wanted to tell when you began writing? Or did the story evolve into being as you added individual poems together?
That's a great question. I definitely discovered the story as I wrote. The book began as mere catharsis, an attempt to move past the end of the end of a relationship. With that said, I didn't expect the artifacts of loss, and my own grief, to inspire me to write at all. I didn't expect anything to come of the erasures except peace of mind maybe, or a good night's sleep. Then I couldn't stop writing. As the book began to take shape, the order was very close to the chronological order in which the poems were written. My grief became something concrete, a ledger of sorts, which will never be completely finished.
Some of your work has been described as hybrid prose. How would you define hybrid prose? Would the prose poems in Failure Lyric fall under this definition? How do you decide which form to use when you approach a new piece of poetry or prose?
While there are many different definitions of hybridity circulating within the literary community, I would define hybrid as a text that uses the resources of more than one genre. This can range from combinations of essay and poetry to hybrids of poetry and visual art, poetry and fiction, or even poetry and the dramatic arts. When deciding which form to use for a piece of poetry or prose, I usually consider the expectations the reader will bring to the text. Even more importantly, how can I undermine those readerly expectations? I see form as an opportunity to purposefully mislead the reader, offering them moments of beauty where they likely wouldn't expect to find them.
READ THE WHOLE INTERVIEW HERE